"

Jasmine's songs ranged through a string of rhythms and meters that spoke honestly, with a sense of the poetic." - Eric Pozza, Canberra Jazz
"

Her lyrics are authentic and her storytelling is sincere." - Markos Papadatos, Suite 101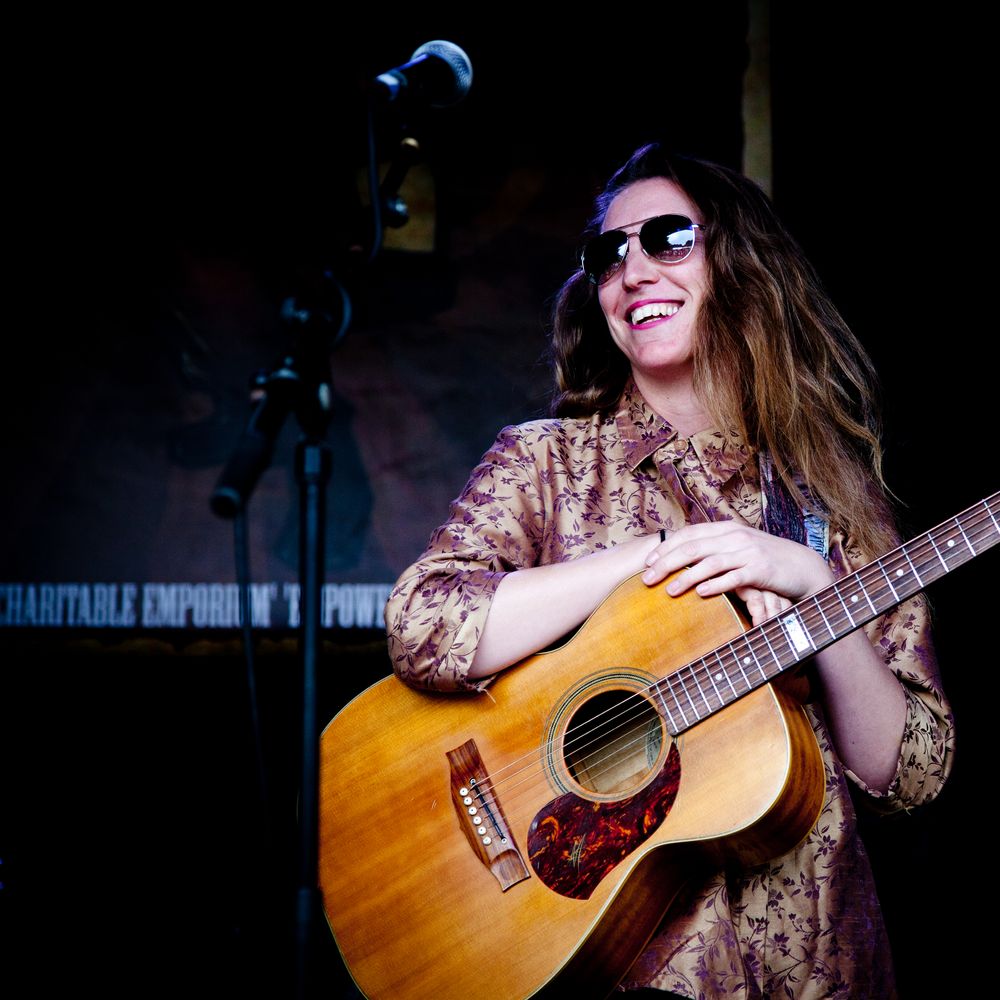 BIOGRAPHY (60 words)
Jasmine Beth plays original country songs about things of all kinds–from problem gamblers, to bizarre pre-nuptial agreements, to Donald Trump's wall. When borders are open, she spends a lot of time on the road, touring Australia and the UK every year. Audiences enjoy her relaxed stage presence, stripped back guitar style, warm vocals—and reasonably frequent jokes. 
Press Photos (HIGH RES)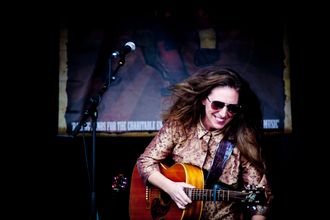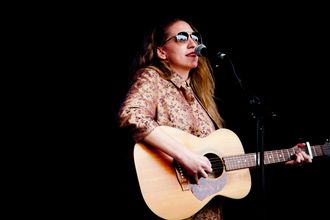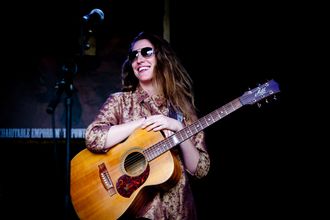 SELECTED PERFORMANCES AND RECORDINGS
Jasmine performs regularly at festivals and clubs in cities, towns and villages around Australia and the UK. 
In the UK, she has appeared at Wimborne Minster Folk Festival; the Fleetwood Folk and Blues Festival; Carlisle Folk and Blues Club; Shammick Acoustic Club, North Devon; Stratford Arts House (supporting Barbara Dickson); Loughton Folk Club, London; Seend Acoustic Club; Cross Folk Club, Sheffield; the Spice of Life, London; and many other events and venues. 
In Australia, she has appeared at Tamworth Country Music Festival; Cobargo Folk Festival; Majors Creek Festival; the Irish and Celtic Music Festival, Yass; Bonnie Doon Festival; Pfeiffer Wines Festival; Ironfest, Lithgow; the Oyster Festival, Narooma; the Batemans Bay International Fringe Festival; the Burn by Night Festival, Goulburn; the Basement, Sydney; the Vanguard, Sydney; and many other events and venues. 
Jasmine released her debut, self-titled EP in 2012. 
SELECTED ACHIEVEMENTS
2021 - Commended, UK Songwriting Contest (for 'The Gambling Man')
2016 – Artist-in-residence, Bundanon Trust  
2015 – Keynote speaker, Interpretation Australia National Conference  
2014 – Finalist, Australian Songwriting Contest 
2010 – Second Prize, Sydney Singer-Songwriters' Competition 
2010 – Winner, Grumpy's Inn Singer-Songwriters' Competition  
2010 – Second Prize, Kommotion Singer-Songwriters' Competition
2009 – Winner, Bermagui Seaside Fair Music Competition
2009 – Semi-Finalist, U.K. Songwriting Competition
1997 – Eighth Grade Piano (Classical Performance) (AMEB) (Honours)